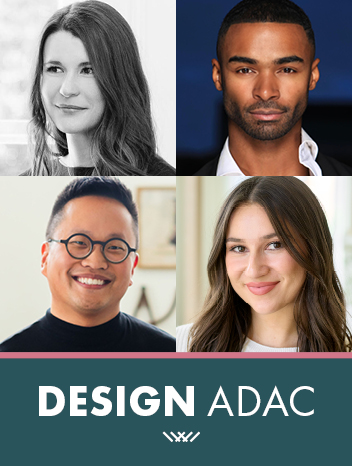 Design as Storytelling
Apr 26, 2022
1:00 pm
Panel Discussion
Sponsored by Atlanta Homes & Lifestyles and Century Furniture  
Join Lauren Lowe of Lauren Elaine Interiors, André Jordan Hilton of Jordan Hilton Interiors and Evan Millard of Modern Remains in a compelling discussion as they dive deep into the topic of writing a personal narrative for clients through intentional design. Whether it's a penchant for fashion, a spirit for wanderlust or a draw to storied family heirlooms and artwork, these talented visionaries will speak on defining the plot of a home's story and how to infuse client personality into each space. Moderated by Atlanta Homes & Lifestyles' Editor-in-Chief Lauren Iverson, tune in to this expert panel of designers as they share their secrets to creating spaces that are tailored to a T.
ADAC Presentation Room, First Floor Atrium
Please join Atlanta Homes & Lifestyles' Lauren Iverson and panelists in the Century Furniture showroom following the discussion. While in the showroom, explore the latest luxurious offerings from Century Furniture.
Century Furniture, Suite 212