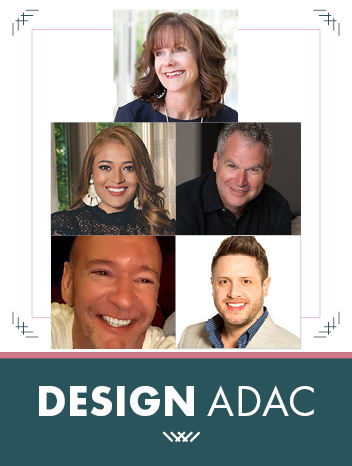 Blurring the Lines Between Indoors and Out
Apr 26, 2022
3:00 pm
Panel Discussion
Sponsored by Atlanta Magazine, Atlanta Magazine's HOME, and Kolo Collection
Livable outdoor spaces – from kitchens and porches to outdoor offices and "she sheds" – have gone from novelty to necessity. And, on the flip side, indoor spaces are taking their cues from the surrounding landscape. Our panel of experts – Nishi Donovan of Nishi design + studio, Eric Rothman of Rothman + Rothman Design, Mark Osborne of MAMAGREEN, and David Cook of Design Galleria Kitchen and Bath Studio will share projects that have inspired them, as well as product and design tips to help you create soothing spaces that tap into nature's harmony. Find out about the latest in outdoor furnishings, appliances, and finishes—as well as ways to incorporate live plants, natural light, and green touches indoors.
ADAC Presentation Room, First Floor Atrium
Please join Nishi Donovan, Eric Rothman, Mark Osborne, David Cook, and Atlanta Magazine's HOME's Betsy Riley at the Kolo Collection showroom for a reception following the afternoon panel discussion. While in the showroom, be sure to check out their newest collections.
Kolo Collection, Suite 323