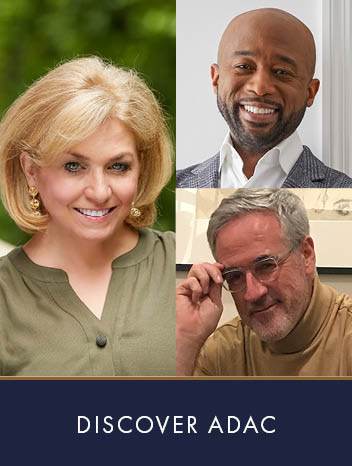 Age-Old Decorating Dilemma
Sep 21, 2021
1:00 pm
Keynote Presentation
Sponsored by Atlanta Homes & Lifestyles and UpCountry Home
Join renowned designers Mikel Welch and Robert Brown for an entertaining and engaging discussion about the details of design wherein both designers create monochromatic envelopes that include clean architectural lines mixed with luxurious fabrics and refined upholstery to frame their sophisticated and deliberate selections of art and objects. However, the two differ in the details. Where Welch incorporates organic, culturally-influenced objects for his roster of celebrity clients, Brown melds Neoclassical furniture with mid-century art for his cadre of international residential and hospitality clients. Join Atlanta Homes & Lifestyles Editor-in-Chief Suzanna Hamilton in a discussion with these highly cultivated and urbane designers as they discuss the details that complete each project.
ADAC Presentation Room, First Floor Atrium
Please join Mikel Welch, Robert Brown, and Atlanta Homes & Lifestyles' Suzanna Hamilton at the UpCountry Home showroom following the panel discussion. While in the showroom, be sure to check out their newest collections.
UpCountry Home, Suite 401