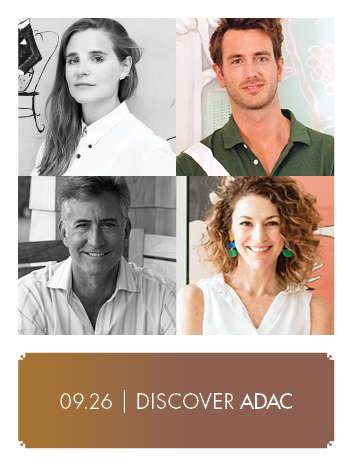 Modern English
Sep 26, 2019
10:00 am
Sponsored by VERANDA
Fresh, fearless, and wildly innovative: the UK's design scene is heating up, and from the looks of it, the creative powerhouses across the pond are just getting started. The illuminating panel covers the rising influence of British design and explores its growing impact on everything from textiles to furniture. Join London-based designer Beata Heuman; artist, designer, and English expat Aldous Bertram; American designer Stewart Manger; and VERANDA deputy editor Ellen McGauley as they discuss modern interpretations of classic English decorating, and how they're shaping the global design community.
ADAC Presentation Room | First Floor Atrium
Please join Beata Heuman, Aldous Bertram, Stewart Manger, and VERANDA's Ellen McGauley at the Cowtan & Tout showroom following the morning panel discussion. While in the showroom, be sure to check out their newest collections.
Cowtan & Tout | Suite 225