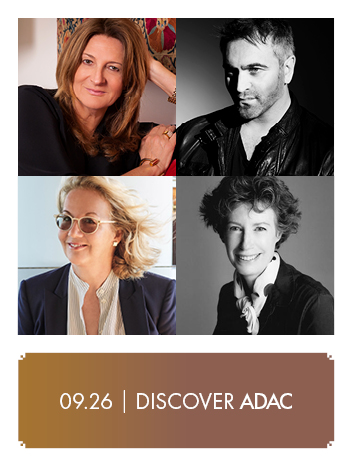 LUNCH: The Changing World of Design
Sep 26, 2019
12:00 pm
Join Wendy Goodman, Design Editor of New York Magazine, for a lively lunchtime conversation with some of the world's leading designers who are revolutionizing the future of design – The Perfect Room Founder, Kathryn M. Ireland, and the site's featured designers, Martyn Lawrence Bullard and Alessandra Branca.
The Shade Store | Suite 306
This event is currently at capacity and registration is closed, but we have a full line-up of other fabulous events for you to attend during DISCOVER ADAC. See the complete line-up here. We look forward to seeing you at DISCOVER ADAC!