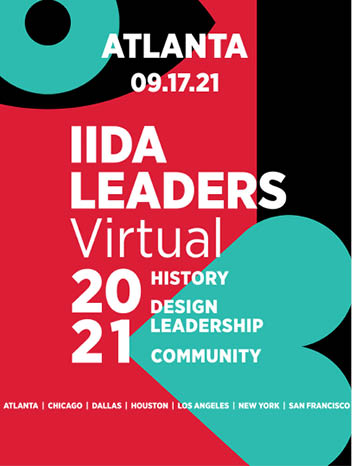 IIDA Leaders Virtual 2021
Sep 17, 2021
10:00 am—12:30 pm
Sponsored by ADAC
The IIDA Leaders Breakfast series is an annual, international event series that celebrates design's importance in the global marketplace and honors the people who are both the legacy and future of design. This year, IIDA introduces Leaders Virtual, a one-day virtual event taking place in seven cities simultaneously.
The event will feature a marquee keynote speaker who will provoke and encourage new ideas, offer regional programming from six IIDA chapters, honor seven regional design practitioners, and offer intimate networking opportunities to attendees. We look forward to connecting you with local practitioners and professionals, as well as the larger design community from coast to coast and beyond at Leaders Virtual on Friday, September 17.
We are excited to introduce our speaker for this year's IIDA Leaders Breakfast. Elaine Welteroth, co-host of CBS's "The Talk," will serve as this year's marquee keynote speaker, joined in conversation with IIDA Executive Vice President and CEO, Cheryl S. Durst, Hon. FIIDA, to discuss leadership, the wherewithal of women, and equity, diversity, and inclusion.
Virtual