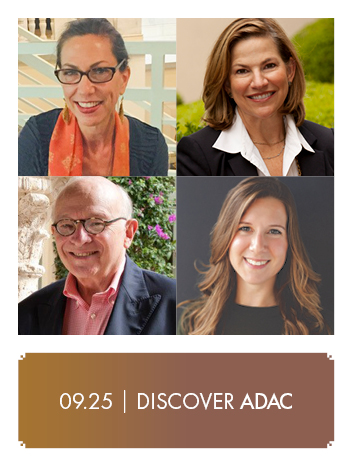 Hospitality at Home: The Inviting House
Sep 25, 2019
3:00 pm
Sponsored by Business of Home
Kaitlin Petersen, Editor in Chief of Business of Home, joins Susan Sully, author of Southern Hospitality at Home: The Art of Gracious Living and two of the remarkable talents featured in the book, designer Susan Bozeman of Susan B. Bozeman Design and architect, Norman Askins of Norman Davenport Askins Architect, to discuss what makes a house inviting. Inspired by Southern hospitality, the conversation delves into how to imbue each space in a home, from porch to powder room, with essential elements designed to pamper guests. Enjoy refreshments during a book signing with Susan Sully immediately following the presentation.
Kravet Inc | Suite 106
This event is currently at capacity and registration is closed, but we have a full line-up of other fabulous events for you to attend during DISCOVER ADAC. See the complete line-up here. We look forward to seeing you at DISCOVER ADAC!