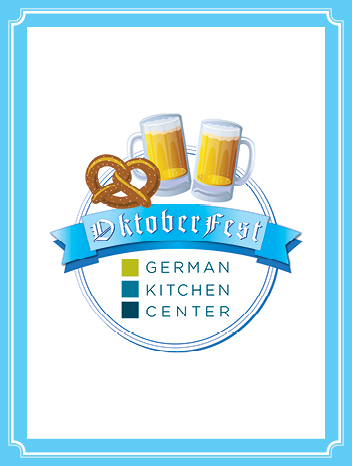 Trade Talk: Oktoberfest Celebration
Oct 16, 2019
11:30 am—6:00 pm
TRADE ONLY
0.3 CEU
"Prost!" Wilkemen to an Oktoberfest-inspired day of CEUs, fun, and of course German food and beer. We will start the day off with a German pretzel baking session, followed by a presentation by B/H/S representative Jon Delhey.
Keep your energy up during presentation about coffee roasting from Docent Coffee House on Edgewood Avenue. Finish strong with two final CEUs about Cosentino Compac surfaces and Leicht.
Before capping off the day with a German-style Happy Hour!
SCHEDULE
11:30 AM| Registration
Noon | Pretzel Baking with Chef
1:30 PM |CEU presented by B/H/S and Gaggenau
2:30 PM | Coffee Roasting Presentation
3:00 PM | CEU presentation by Cosentino
4:00 PM | CEU presentation by German Kitchen Center
5:00 PM | Oktoberfest Happy Hour
German Kitchen Center, Suite 208