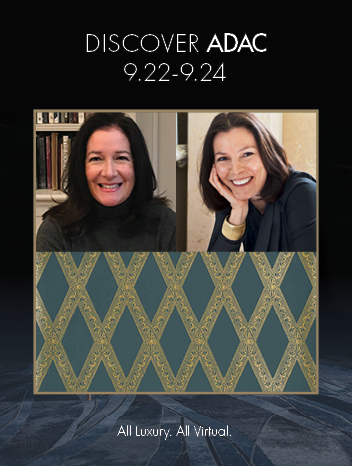 Timeless Toile
Sep 24, 2020
12:00 pm
Product Introduction
Sponsored by Schumacher
When Schumacher partnered with textile experts, Jill Lasersohn, to create a toile collection based on her impressive personal archive, the mutual goal was to honor the past but to also break some rules. Join Jill and Schumacher's Creative Director, Dara Caponigro, in a conversation to discover the intriguing history of this age old textile, why it has such staying power, and how a little creative license from Schumacher can make it as modern as ever.
SOCIAL HANDLES: @jillklasersohn | @schumacher1889
Now through September 8, pre-order signed copies of Dara Caponigro's new book, S is for Style: The Schumacher Book of Decoration by clicking here.