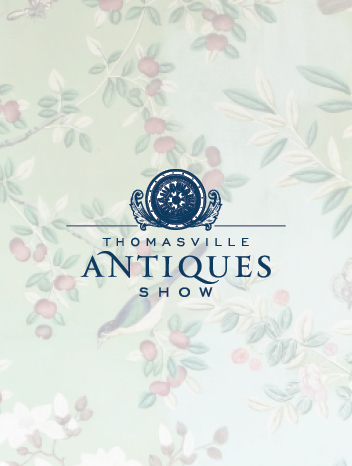 Thomasville Antiques Show
Mar 6, 2021

Sponsored by ADAC
For 32 years, Thomasville, Georgia has hosted one of the most prestigious antiques shows in the country. Traditionally, dealers travel from far and wide to this gorgeous community to showcase their antique furniture, paintings, rugs, jewelry, tableware, accessories, and collectibles, attracting casual and serious collectors alike. This year, the show is proud to present a new format in accordance with current safety guidelines, providing a boutique experience on the beautiful grounds of Pebble Hill, with proceeds benefiting local children in the community.
In addition to shopping, the show is welcoming author and designer James Farmer whose most recent publication, Arriving Home, features design projects from the farmlands of Georgia to the rolling countryside of Connecticut. Farmer will sign copies of his new book and share his expertise in designing homes and gardening concepts.
The show also includes a preview cocktail reception, giving sponsors an early peek to a select group of vendors, and small, private tours of the main house featuring extensive collections of fine art and furnishings from the home's last private owners, the Hanna family. Thomasville is the place to celebrate high style this March.
Pebble Hill
1251 US Highway 319 S.
Thomasville, GA 31792