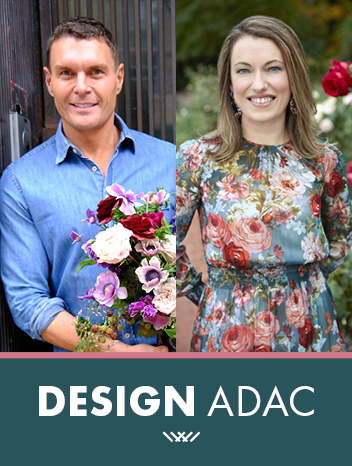 The Game-Changing Power of Florals
Apr 27, 2022
10:00 am
Keynote Presentation
Sponsored by VERANDA and Julian Chichester
 VERANDA Editor-in-Chief Steele Marcoux is joined by top floral designer Lewis Miller for an engaging discussion on harnessing the power of nature to create strikingly lush and magnificent arrangements that enhance the beauty of everything surrounding them. Rooted in passion, this one on one will speak to curating unparalleled blooms–from inspiration, to execution.
ADAC Presentation Room, First Floor Atrium
Following the presentation, please join VERANDA's Steele Marcoux and Lewis Miller at the Julian Chichester showroom for a reception. With an enviable reputation, Julian Chichester is the perfect place to be inspired by the latest in contemporary design. Copies of Lewis Miller's book Flower Flash will be available for signing.
Julian Chichester, Suite 139