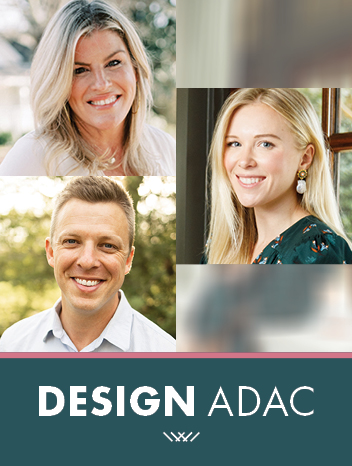 RENEW: DESIGN THE LIFE YOU LOVE
Apr 26, 2022
10:00 am
Panel Discussion
Sponsored by Modern Luxury Interiors Atlanta and The Atlantan
Join Modern Luxury in a captivating discussion between interior designer Chaz Easterly, founder of Linen & Flax, and Daniel Harper, founder, and CEO of Renew Properties, as they explore the dynamic relationship between designer and contractor—a delicate yet rewarding relationship that affects both sides of the homemaking equation. Caroline Perrott, Editor-in-Chief of Modern Luxury Interiors Atlanta and The Atlantan, moderates as the panelists take a deep dive into roles, communication and egos at play, as well as Easterly and Harper's past projects, that now serve as beautiful examples of what a good synergy can achieve.
ADAC Presentation Room, First Floor Atrium
After the discussion join Chaz Easterly, Daniel Harper, and Modern Luxury Interiors Atlanta and The Atlantan's Caroline Perrott for a bubbly brunch & biscuits in the newly renovated Wood-Mode showroom.
Wood-Mode | ADAC West, Suite A5