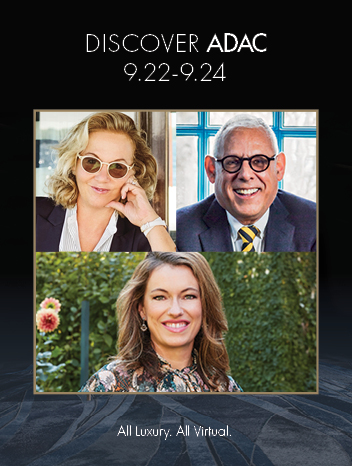 Modern History
Sep 22, 2020
10:00 am
Panel Discussion
Sponsored by VERANDA and Jim Thompson
How do you create a space rooted in tradition yet redefined for modern life? What is your approach for decorating with color, and how has that evolved? What roles does formality play in American homes today? How do regional style differences across the country influence your work? Join VERANDA Editor in Chief Steele Marcoux for an in-depth look at American interior design today with two modern masters, Alessandra Branca and Anthony Baratta.
For a signed copy of Anthony Baratta's Book, Decorate Happy, click here.
Or, for an unsigned copy, click here.
SOCAL HANDLES: @abranca | @tonybaratta|@verandamag | @jimthompsonfabrics