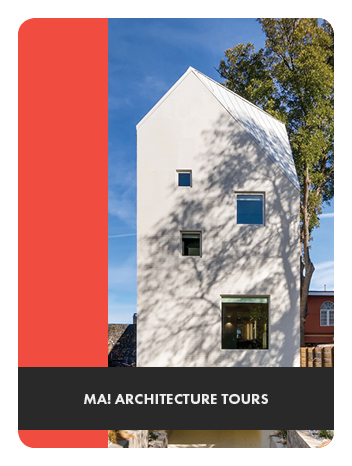 MA! Architecture Tours
Jun 1—9, 2019
All Day
Presented by MA! and Atlanta Magazine's HOME
Sponsored by ADAC
Now in its 13th year, MA!'s nationally recognized tour of contemporary residential and commercial architecture features projects by established and emerging architects and design studios. Design enthusiasts can experience exemplary contemporary residential and commercial architecture and design in and around Atlanta and other select cities.
This year, tours are taking place in Asheville, North Carolina on June 1, at Serenbe on June 2, and in Atlanta, Georgia on June 8 and 9. For a second year, MA! has partnered with Atlanta Magazine's HOME to present their Modern Style Show House, sponsored by ADAC, as part of the Atlanta tour.
Tickets include copy of the collectible 2019 Design is Human Book and Tour Guide, entry to the Design Economy Expo (June 6-8), and complimentary subscription to Atlanta Magazine and Atlanta Magazine HOME.
Multiple Locations