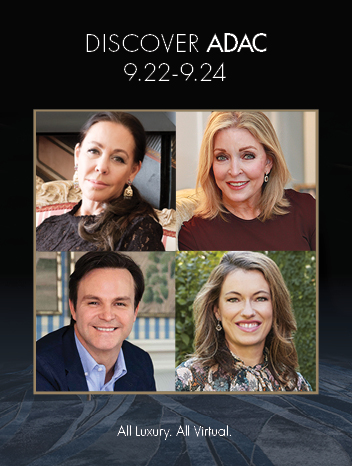 Inside the Kips Bay Dallas Show House
Sep 22, 2020
5:00 pm
Tour
Sponsored by VERANDA and The Shade Store
A show house is the ultimate runway show for designers, and the opportunity to participate in a Kips Bay Decorator Show House has been compared to that of receiving an Oscar nomination within the design industry. New in 2020, Kips Bay, VERANDA, and The Shade Store proudly unveil the Kips Bay Decorator Show House Dallas, a fresh market featuring an entirely new set of design personalities and trends.
Join VERANDA Editor in Chief and Kips Bay Design Chair Steele Marcoux, along with Kips Bay Dallas design luminaries Michelle Nussbaumer, Jan Showers, and Mark D. Sikes as they offer you an exclusive preview of their exceptional designs.
For a signed copy of Jan Showers' book, Glamorous Living, click here.
For a signed copy of Mark D. Sikes' Book, More Beautiful: All-American Decoration, click here.