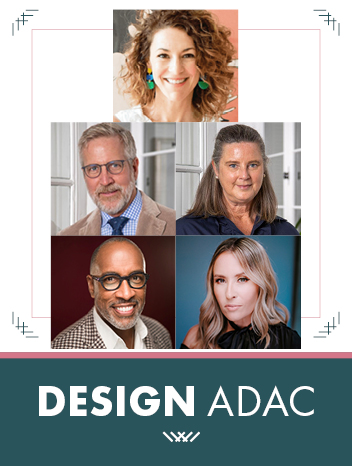 Historic Homes Designed for Tomorrow
Apr 28, 2022
1:00 pm
Panel Discussion
Sponsored by VERANDA and Cowtan & Tout
From the South's 19th-century shotgun houses to California's midcentury jewels, history's beautiful framework is everywhere. How can we preserve architectural triumphs large and small, and help them flourish in the 21st century? VERANDA's executive editor Ellen McGauley will be joined by Bill Brockschmidt and Courtney Coleman of New Orleans' Brockschmidt & Coleman, and Ron Woodson and Jaime Rummerfield of Los Angeles' Woodson & Rummerfield's House of Design, for a lively discussion.
ADAC Presentation Room, First Floor Atrium
Cowtan & Tout will host a catered reception in their showroom following the presentation. We invite you to meet VERANDA's Ellen McGauley and the panelists, while viewing the newest collections from Cowtan & Tout and Manuel Canovas.
Cowtan & Tout, Suite 225