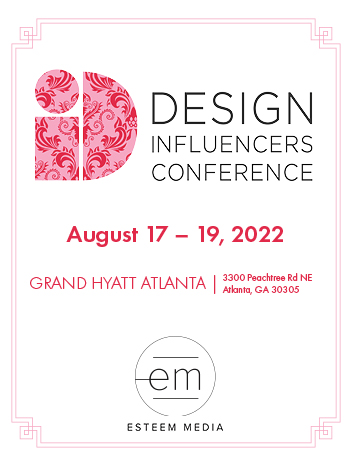 Design Influencers Conference
Aug 17—19, 2022

Presented By Esteem Media
The Design Influencers Conference continues to be the premier experience for professionals actively using or interested in learning about social media and digital content marketing in the interior design industry and is the only conference specifically focused on the interests of interior design influencers and interior designers.
Through a series of keynote presentations and workshops, the conference focuses on using content to build businesses and personal brands. Brands also benefit from learning how to leverage the web and blogger networks, so the conference is ideal for any design professional seeking to learn more about using social and other digital content for branding, connecting, or ecommerce.
The conference offers attendees a unique opportunity to participate in the intersection of interior design and the world of new media including blogging, social media, e-commerce, digital branding, book publishing, line promotion, and more.
Register now