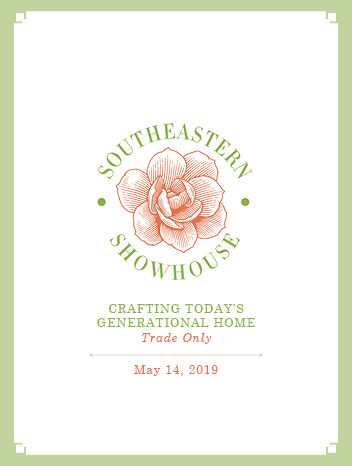 Crafting Today's Generational Home
May 14, 2019
9:00 am—12:30 pm
Presented by Atlanta Homes and Lifestyles
Sponsored by ADAC
TRADE ONLY
Join Atlanta Homes & Lifestyles for a private, trade-only tour of the 2019 Southeastern Designer Showhouse, and enjoy an inspiring morning of candid conversations on the business of building and design.
Session 1: Pride of Place
Showhouse builder, Robert Donner of Southern Gentry Homes, and lead Showhouse interior designer, Yvonne McFadden of Y. McFadden Interiors, discuss the nuts-and-bolts of constructing, designing, and building a home that will last for generations to come. Topics include environmental care, thermal efficiency, and smart-home automation, as well as finishes, fixtures, and creative freedom.
Session 2: Timeless but On-Trend | Designing Today's Kitchen with Tomorrow's Technology
Joe Hazellief, lead designer at Morgan Creek Cabinetry, the official Showhouse kitchen and bath and wet bar designer, joins Atlanta Homes & Lifestyles Editor-in-Chief Elizabeth Ralls in the area where everyone wants to congregate–the kitchen! Discover the "sweet spot" of kitchen design–where trendy meets timeless–and enjoy a light, chef-prepared lunch.
$55 advance tickets | On-site parking available | The lot is gravel, please wear appropriate footwear
Southeastern Designer Showhouse & Gardens
4315 Garmon Road NW
Atlanta, GA 30327