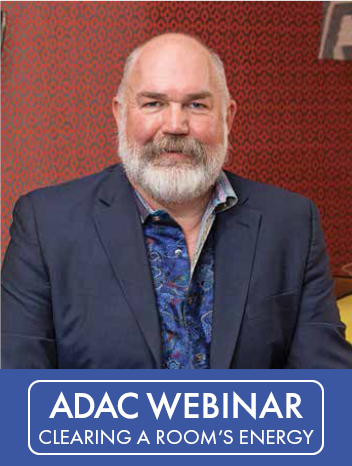 ADAC Webinar: Clearing a Room's Energy
May 5, 2020
10:00 am—11:00 am
TRADE ONLY
Hosted by Douglas Hilton
Do you ever wonder what the phrases "you can feel the tension in the room" or "you could cut the tension with a knife" really mean? Why is everyone talking about "Saging" or "Smudging" a room? In this webinar, we will discuss how energy can become trapped in a room and how to clear it out!
Douglas Hilton has been part of the Atlanta design community since 1985 and is presently the Owner of DWH Interiors. In his spare time, he is also a Certified Energy Practitioner in several different modalities. In addition to clearing spaces, he has been teaching classes in various forms of energy work for over nine years.
This webinar will answer the following questions:
*What exactly is meant by "saging" or "clearing a space energetically?
* Why do you need to clear a space?
* What are techniques for clearing both residential and commercial spaces? There is a difference!
* How do you choose crystals for decoration, as well as energetic cleansing?
* How can you set up a quiet space for yourself or your client?
The meeting will be held on GotoMeeting.com. Please download the GotoMeeting App prior to the meeting.
Email your registration to Douglas@dwhinteriors.com.
Handout documents and link to meeting will be supplied by return email
Online