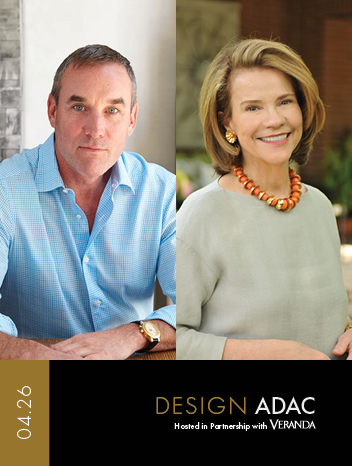 Masters of Design Panel Discussion
Apr 26, 2018
1:00 pm—2:00 pm
Please join two masters of interior design as they discuss a range of topics that touch all working designers today—from the current state of style and getting inspired, to the demands of running a thriving business and a successful practice. In this very special tête-à-tête, New York-based designer Brian McCarthy and Los Angeles-based designer Suzanne Rheinstein share their words of wisdom from their decades-long experience in this ever-changing industry.
ADAC Presentation Room, First Floor Atrium
Join Suzanne, Brian and the VERANDA team for a reception and to celebrate the grand opening of Made Goods Showroom.
Made Goods, Suite 403