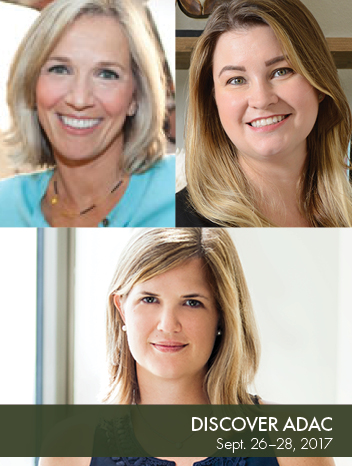 Deal or No Deal: The Power of Publishing
Panel Discussion
Sep 28, 2017
3:30 pm
Sponsored by Atlanta Homes & Lifestyles
In the age of digital disruption, paper may seem like a thing of the past, but Atlanta Homes & Lifestyles Editor in Chief, Elizabeth Ralls, sits down with publishing powerhouses Jill Cohen and Sarah Burningham to explore the power of immortalizing your brand in the 21st century. Jill and Sarah will reveal the key ingredients for finding an authentic voice; how to navigate the author representation process; and strategies for packaging and marketing. Discover why publishing a coffee-table tome is not just a savvy marketing strategy, but also a launch pad for future collaboration, and, most importantly, why the South is considered the "sweet spot" for best-selling design books.
ADAC Presentation Room, First Floor Atrium
Join Elizabeth, Jill, and Sarah for a reception and stock the library with the latest coffee-table tomes from favorite Southern designers and architects.
Jim Thompson, Suite 304