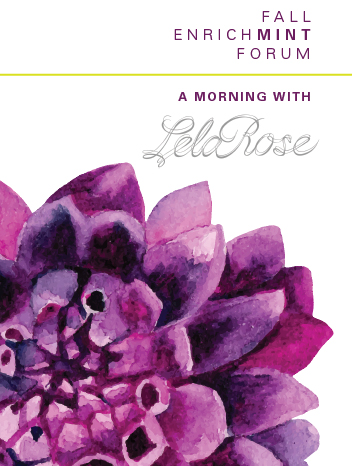 Fall EnrichMINT Forum: A Morning with Lela Rose
Nov 2, 2016
9:30 am—11:30 am
Sponsored by ADAC and Jerry Pair
This marquee kick-off to the Room to Bloom Celebration at the Charlotte, North Carolina Mint Museum, will feature keynote speaker, Lela Rose. A New York City-based fashion designer, Lela Rose has a collection that spans a complete range of designer separates, accessories, and jewelry, as well as exquisitely designed bridal gowns and accessories. She is widely regarded for her elegant aesthetic and fresh point of view and continues to redefine a sophisticated, yet modern lifestyle. Lela is well known for her love of entertaining, and is the author of, PRÊT-À-PARTY: Great Ideas for Good Times and Creative Entertaining.
For more information, visit www.mintmuseumauxiliary.org/fall-enrichmint-forum
Tickets are $125 each.
Mint Museum Uptown at Levine Center for the Arts
500 South Tryon Street
Charlotte, North Carolina
View Event Guide