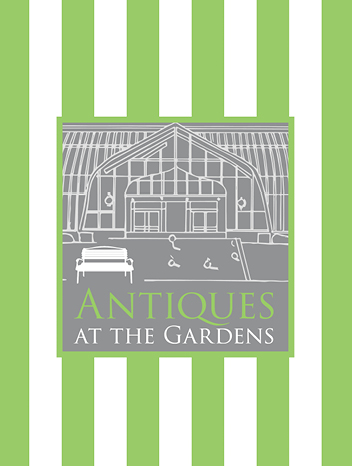 Birmingham Antiques at The Gardens
Oct 7—9, 2016

Sponsored by ADAC, Ainsworth-Noah, Edelman Leather, Jerry Pair, Paul +
Antiques at The Gardens is one of the country's premier antiques events. Held annually at the Birmingham Botanical Gardens, this three-day show features heirloom items from top antiques dealers, as well as presentations by renowned interior designers, floral designers, and architects. It is a feast for the eyes and the mind with presentations by the likes of Jeffrey Bilhuber, Eddie Ross, Mark D. Sikes, and Pencil and Paper Co.'s Gen and Ben Sohr.
2016 Show Times
Friday, October 7 | 10:00 AM – 7:00 PM CST
Saturday, October 8 | 10:00 AM – 5:00 PM CST
Sunday, October 9 | 11:00 AM – 4:00 PM CST
Show Tickets are $15 per person and free to members.
Also purchase a ticket for the special Taste in Spades: Design Panel and Luncheon sponsored by ADAC with Ainsworth Noah, Edelman Leather, Jerry Pair, and Paul + on Saturday, October 8 at 11:30 CST.
Birmingham Botanical Gardens
2612 Lane Park Road
Birmingham, Alabama