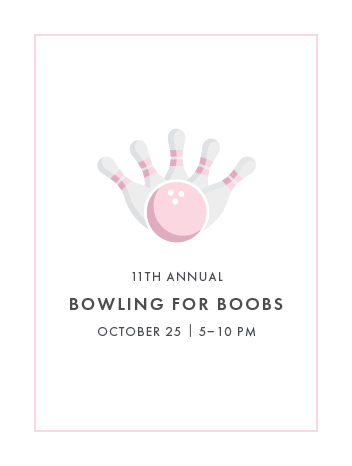 11th Annual Bowling for Boobs!
Oct 25, 2018
5:00 pm—10:00 pm
Bowling for Boobs or BUST! This annual fundraiser brings the architecture and design communities together to raise money for breast cancer research. Everyone is represented including vendors, fabricators, designers, and architects (both commercial and residential) and 100% of the proceeds go directly to charity. This year's goal is $50,000 and it can only happen with your support. In addition to bowing, as if that weren't enough, there are tons of amazing raffle prizes. Have fun, expand your network, and do some good!
$50 per bowler | Teams of 4-6
Please RSVP NOW to register your team!