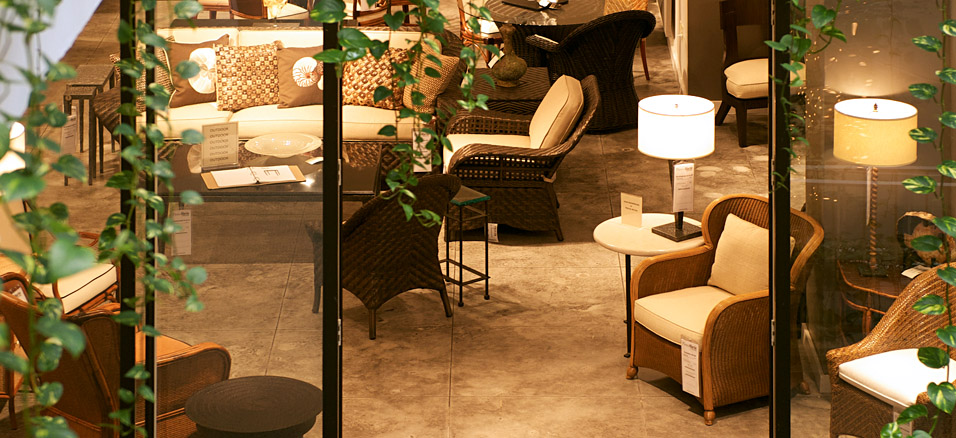 Leasing
THE ATLANTA DECORATIVE ARTS CENTER (ADAC)
is the Southeast's preeminent design center for residential and contract furnishings. Celebrating over 50 years as a national and regional leader, ADAC encompasses 550,000 square feet with 60 showrooms offering 1,200 of the industry's finest product lines including furniture, fabric, rugs, lighting, accessories, floor and wall coverings, antiques, fine art and framing, kitchens, bath, tile and stone, and home theater product.
Conveniently located in prestigious Buckhead, ADAC serves as the essential resource for interior designers, architects, specifiers, and builders primarily from a 10-state region including: Georgia, Florida, Tennessee, North Carolina, South Carolina, Alabama, Mississippi, Louisiana, Kentucky, and Virginia.
ADAC is also home to several of the country's top interior design and architectural firms, as well as ASID and IIDA regional offices.
Over 70 percent of ADAC's exquisite collection of showrooms have been at the center for 20 years or more. We invite you to consider joining them and the ADAC community at large.
AMENITIES:
Full-time Reception, Concierge and Information Desk
THE HUNGRY PEACH – on-site restaurant and catering services

THE PRESENTATION ROOM – available for signature events with seating for up to 200 theater style

THE DESIGNERS' LOUNGE – available for private meetings and smaller events
Free street level and underground parking
On-site Building Management staff to oversee programs, operations and maintenance
24 / 7 Building Security
On-site loading dock with UPS, Fedex and U.S. Postal drop boxes
SHOWROOM PROMOTIONAL OPPORTUNITIES:
THE ADAC WEB SITE - www.adacatlanta.com showcases each showroom in the online Showroom Directory and on its own landing page; showrooms are incorporated into a searchable database with over 25,000 select products online hosted by Design Center Search.
ADVERTISING - On-going national and local advertising of the Center.

EVENTS - Keynote presentations from design leaders and celebrities; Educational programs and CEU's; Industry celebrations; Shelter and trade magazine special events; and community networking opportunities throughout the year.

DESIGN DEFINED – Annual signature ADAC industry event held throughout the month of May; featuring interior design, fashion, culinary, and entertaining events; Announcement of Southeast Designer of the Year (Residential and Contract); and ADAC Hall of Fame inductee.
THE DIRECTORY – Printed (and online) ADAC Directory detailing showroom and product line locations.
NEWSLETTERS - Seasonal four-color newsletter (mailed to 15,000 recipients) and monthly electronic newsletter (sent to 10,000 recipients).
DATABASE - Access to an exclusive and targeted mail and email database of design professionals reaching the Southeast's most affluent clientele.
SOCIAL MEDIA - Presence on Facebook and Twitter to keep people up-to-date on events and happenings at ADAC.
FOR MORE INFORMATION PLEASE CONTACT:
KIM JOHNSON
Director of Leasing
ADAC
351 Peachtree Hills Avenue NE, Suite 423
Atlanta, GA 30305
Phone: 404-231-1720
Email: kjohnson@adacatlanta.com
View Additional Leasing Information Here »